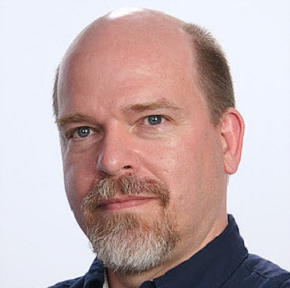 Tim Ottinger is a keynote speaker at this year's Path to Agility 2017 conference. He is a consultant, programmer, tester, teacher, agile team coach, manager and writer. I recently had the pleasure of interviewing Tim, and this is what he said:
What will you be speaking about at this year's Path to Agility conference?
I'm speaking about Engaging an Aggressive Curiosity, which is a more in depth, fun exploration of continual learning and continuous improvement.
Why did you choose the topics you will be discussing?
My friend George Dinwiddie summed this up a while back in a blog, where he stated, "The number one problem I see at clients is that there is no time to learn."  This has long resonated with me.
Back in medieval times, we expected to hire development team members who were fully formed and who needed no improvement. They were hired for what they already knew how to do, and no investment was made in further developing their talents. Any changes came through staff turnover. What I have seen in great teams is that curiosity is welcome, and harnessed to improve the work system in many ways. The flow of fresh ideas, lessons, and realizations is important to remaining truly agile.
Who should come hear you speak?
If you are a manager over one or more teams, then you can come because we are going to explore techniques and mindsets that will help you lead people who think for a living.
If you are a person who thinks for a living (which includes managers, testers, coders, operations, sales, and about anyone else), then you might want to come and learn a few ways to add to your effectiveness and productivity.  If you like pictures of cute fuzzy animals, I might have something for you too.
What do you hope people will take away from your talks?
Their empty coffee cups and gum wrappers. 😉 I hope that they will leave with their natural curiosity engaged and the ability to grow it.  I especially hope that they will be "primed" for learning from the other amazing speakers who will be presenting later in the day.
More than that, though, I hope they'll have practical ways to ignite and apply their creativity to become more productive and human in their daily work.
What results have you seen from teams that have applied the things you will be discussing? 
I've seen teams go from being exhausted and burned out to being engaged and excited and mentally fresh all day.
What do you do professionally when you're not speaking at conferences?
I am not primarily a public speaker, though I love and appreciate the opportunities brought through public speaking. I am a trainer, agile coach, and programmer. I help teams solve people's problems using software.
I help managers and executives revise their work system so that effective software development is possible and maybe inevitable.
I write a lot of stuff, too.
Tell us about some of things you have written.
I also contributed to Clean Code (see chapter 2, on naming), and I started and co-authored Agile in a Flash with Jeff Langr (the web site, the book, and the podcast series).
I also wrote a free book on Vim, titled Use Vim Like a Pro.
I have written or co-written a lot of articles at various places such as Smart Bear, CIO, Pragmatic Bookshelf, Info Q, etc. This would be a good google search.
Mostly, I contribute to the blogs at AgileOtter.blogspot.com and blog.Industriallogic.com.
I'm also on a number of podcasts, including "Agile for Humans", "Path to Agility" (familiar-sounding name), and "Developer on Fire"
Where can we go to find out more about what you do?
The primary place to go is IndustrialLogic.com.  I work with a number of exceptional people, headed by Josh Kerievsky.  We are all skilled in technical and process consulting, and can help companies to make their people and customers awesome through continual learning and delivery.
You can read some of my more fully-developed ideas at the Industrial Logic blog, or some of my nascent ideas at AgileOtter.Blogspot.Com.
I have a moderately-high-volume agile-related Twitter feed (@tottinge). I tweet about software and software culture rather than flippant commentary on the line at the coffee shop.
What else can you tell us?
I'm always interested in a little adventure; hiking, flying drones, interesting foods and libations, photography, new ideas, new places. Contact me if you have something interesting to do and I'm likely to be in your area.
My curiosity has led me to become a bit of a connoisseur of BBQ, chili peppers, olives, coffees, and whiskeys (never to intoxication). I never know what I'll get interested in next.
And if you're in the northern Chicagoland area, I'm occasionally available to share a meal and/or a nice chat.