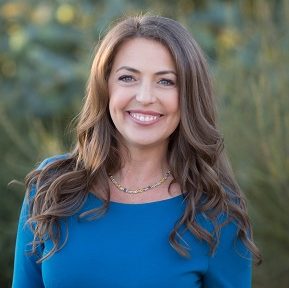 Jodi Womack is a keynote speaker at this year's Path to Agility 2017 conference. She is an executive coach and owns an online coaching and training company with her husband. She also is a co-author of the book Get Momentum: How to Start when You're Stuck. I recently had the pleasure of interviewing Jodi, and this is what she said:
You will be speaking at this year's Path to Agility, what are some things you will be sharing?
Please come to my keynote presentation so that you can learn 5 real-life tactics you can use to get momentum. I'll share ways you can take care of what's in your immediate control and how to build a community of influencers and mentors who'll support you through the challenges you'll face in life and at work. 
Do you ever wonder how successful people seem to have the energy, focus and drive it takes to be in charge of what's in their control? Would you like to know how leaders lead effectively and managers manage efficiently when chaos is all around? I coach clients around the world to build momentum when they need it most.
Conferences are GREAT for learning new ideas and getting re-inspired. But what do you do when you return to your office, they've piled mountain of work on your desk and everyone's pulling on you in different directions? 
We've all been there before; either we're stuck in a bad place (at work or in life) or the opportunity of a lifetime was just added to our project list. I will share specific strategies and tactics you can use to achieve success. 
Who should come hear you speak?
During my keynote on the morning of Day 2 I will share advice that is applicable and useful for anyone looking to implement what they learn while they're at the conference! These folks know they need the time, energy and focus to be better and more effective. I will share practical ways to do just that.
More than 5,000 people worldwide have read the book Get Momentum, and over 200 GET MOMENTUM Leadership Academy members are practicing these techniques every month. Our clients have told us that this information makes them more productive, more effective and happier at work!
What do you hope people will take away from your talk?
Momentum is a feeling you have at least some control over… you can do very specific things to create the conditions for your greatness – both in your professional and personal life. That may sound lofty, but too often people get and stay stuck thinking that have to figure it all out by themselves. 
You don't have to go at it all alone.
If you've ever been in that stressed out, overwhelmed and stuck place, it's not natural to simply "motivate" yourself. You need tools and processes that work to get you that feeling of momentum you know you need. I'll share some practical ideas you can use to take care of yourself and make the small, incremental changes that lift you up and propel you forward.
How'd you get into the executive coaching business?
I have been putting together events since I can remember – whether I was throwing a dinner party for a recently promoted friend or hosting the Women's Business Socials around the world – I know the power created when people come together. 
Our company of 10 years (www.WomackCompany.com) provides workshops, keynote presentations and executive to Fortune 100 companies, startups and government organizations whose employees need cutting edge leadership and management training. 
Anyone who's attended a training program has experienced the rush of enthusiasm and the significance of exposure to information they can use right away. However, information isn't always enough. Working one-on-one with our executive coaching clients over time, we help them identify specific tactics to implement and coach them how to over-deliver on their plan. 
What can you tell us about your online company, www.GetMomentum.com?
Not every organization can provide an executive coaching program for every employee. So, in 2012 we founded the GET MOMENTUM Leadership Academy. After identifying the key skills that effective, efficient and productive leaders must improve, we created a high-touch, highly personalized, blended learning program. Monthly webinars, MasterMind Coaching Calls, and experiential activities provided in print, video and audio formats, our members continually improve the skills they need to succeed. 
Just a few of those skills include: (June) Create an Inspiring Workplace, (July) How to Be a Resilient Leader, and (October) Building Better Habits and Routines.
Members who get the most from the program are mid-level managers that have something in common: A year from now, they will need to be better leaders than they are today. Not only that, but their personal lives are shifting too, and they need skills to manage the chaos and complexity of life. 
My husband, Jason, and I bring a unique perspective to this coaching and management development program. We have worked together for more than 20 years. We current co-manage 2 businesses, have written a book together, and we provide unique and custom coaching advice to every member who joins GET MOMENTUM.
What led you to start getmomentum.com?
Leaders who learn look for opportunities to improve their management skills. Often, they register for conferences like PATH TO AGILITY, buy the books their colleagues recommend and even binge-watch leadership videos online. (Sound familiar???) We recognize the needs of these life-long learners. 
After more than 15 years of facilitating onsite leadership workshops, 5 years ago we founded the GET MOMENTUM Leadership Academy to provide training in the 12 management and leadership skills necessary to achieve success today. 
Surprisingly, most of our members apply what they learn at GET MOMENTUM in the workplace as well as in their personal lives. These members continue getting better, year after year.
What's one of your favorite coaching success stories?
My favorite stories are when very successful, senior people find time for the people they love. They've dedicated their lives to breadwinning and care-taking at the financial level. When they stop to think about their loved ones, they realize that's their motivation to be more productive… so they can spend more quality time with the people they care about…
The day after one workshop, an executive in Zurich, Switzerland said he left work early to take his family to the park. He had never done that in his entire life. And he said because he had done the work to manage his projects, he felt confident in being 100% present with his wife and 2 little girls.
Another entrepreneur in Santa Barbara, California said, "I was being pulled away from my family at night and on the weekends. My business was growing, and during a single GET MOMENTUM coaching session, I completely changed 2 business processes; and, within 6 months, I was spending more time with my family than the year before."
You also co-authored a book with your husband, Jason, titled, Get Momentum: How to start when you're stuck. Tell us about that?
After about 3 years of facilitating webinars and Master Mind coaching calls, our members asked us for more… they wanted the philosophy behind the activity. For a year, we interviewed leaders across industries and asked, "How do you get momentum when you need it most." 
Surprising, it wasn't so much what they did. Our research proved that what creates momentum – and keeps it going when times are tough – is a self-reflective process made up of asking personal AND strategic questions. 
In May 2016, readers around the world began asking themselves the 5 Momentum Questions, starting projects and making changes they had previously only dreamed of. During my keynote, I will highlight 3 of the most popular questions our members ask themselves.
Anyone who thinks that more is possible will benefit from reading GET MOMENTUM, whether it's a personal project or a professional goal, you can use the GET MOMENTUM philosophy to get ahead.
Real quick, without spoiling what you intend to share at Path to Agility, what are some practical things we could do to get momentum and work more productively?
I've always believed that we know more than we lead on. Intuitively, everyone knows what they should do. But they don't always DO what they know they NEED. 
During my keynote, I'll share a story of how I gained control working for a tyrant boss, as well as when I pitched and published a book with a New York publisher in just 364 days. 
Attendees will get ideas they can use in their professional and personal lives. 
Practically speaking, everyone at the conference will be getting momentum by the very nature of coming together. I know that when like-minded people gather, and are willing to share stories of both the wins & losses and the lessons they learned, it builds community and a supportive network. 
Toward the end of my keynote, I'll share with the audience the single most important tactic that I've ever come across to work more productively. I call it The 30/30 Rule and I promise, you'll like it.
What else would you like to say?
For anyone who'd like to know more about the GET MOMENTUM Leadership Academy, you're invited to be our guest, for free for 15 days. Visit GetMomentum.com to sign up for the free trial membership. (No credit card required. No obligation.)