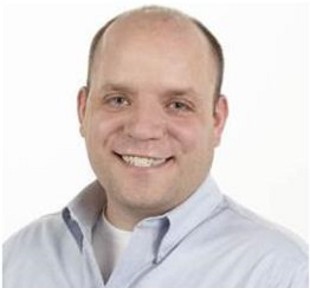 Ryan Ripley is a speaker at this year's Path to Agility 2017 conference. He is an agile coach and a blogger. Ryan also hosts the popular podcast Agile for Humans. I recently had the pleasure of interviewing him, and this is what he said:
What will you be speaking about at this year's Path to Agility conference?
This year I am presenting on the #NoEstimates Movement.
Why did you choose the topics you will be discussing?
All of my topics stem from ideas that I am passionate about. I truly believe that estimation processes can be damaging to organizations and want to have that discussion with openminded agilists in the community. By modifying our thinking on estimates and predictability, I believe we can better serve our customers and help make our teams and organizations awesome.
Who should come hear you speak?
This talk is for anyone curious about alternate ways of making decisions in agile projects.
What do you hope people will take away from your talks?
I hope that people will walk away with a clear path to improving the outcomes of their work and reducing the risk in the agile projects and portfolio.
How have you seen teams apply the things you will be discussing? 
Certainly!  I've worked with many teams who have decided to use forecasting instead of traditional estimates to monitor their work and generate insights in to better ways to deliver software. #NoEstimates is no longer theoretical. Major agile shops have embraced these principles. Agile thought leaders including Ron Jeffries (The Nature of Software Development) and Johanna Rothman (Predicting the Unpredictable) have written about #NoEstimates, and we see tweets almost every day from agilists across the globe who are having success with #NoEstimates ideas.
What do you do professionally when you're not speaking at conferences?
I am an Agile Coach in Chicago, Illinois.
Tell us about the podcast you host, Agile for Humans.
Agile for Humans is the top agile podcast on iTunes and is centered on the individual and interactions that make agile work. We bring many of the top agilists in the world together to talk about the diverse issues and happenings in the community. The show is free-form, so the conversations go in many interesting and new directions. We love getting listener feedback and try to incorporate their questions and comments into the show.
Where can we go to find out more about what you do?
My website is:  http://www.ryanripley.com
What else can you tell us?
Path to Agility is one of my favorite conferences to visit each year. COHAA is a class act team that treats their speakers very well and makes sure that attendees are well taken care of and get a lot of value out of the conference. This year's keynotes – Esther Derby, Tim Ottinger, Christopher Avery, and Jodi Womack are going to be amazing. If you're on the fence or have not gotten a ticket yet, I highly recommend you get signed up before Path sells out.